One of the sordid aspects of Canadian social reform in the early years of the twentieth-century was the nativist sentiment which resisted non-white-anglo-saxon-protestant attempts to share in the prosperity of the era. The Chinese head-tax, and the repulsion of a boat-load of Indians from the Pacific coast are two of the more notorious instances of racism during the period. Racism was not confined to the "non-White races", however, and Europeans were also discriminated against. With the advent of the First World War, Germans and Austrians would receive their share of racist ire, having their shops vandalized, being socially ostracized, and in some cases being interned in "enemy alien" camps.
File number: NA-838-8
Title: Fireman attacking effigies of German soldiers, Calgary, Alberta.
Date: [ca. 1914-1918]
Across the desk of JD Hazen,minister for Marine, Fisheries and Naval Affairs, came one particularly inventive account of the alleged conspiracies of German-Americans. As Ramsay Cook and Robert Craig Brown noted in A Nation Transformed (1972, p.224), anti-German rhetoric could become quite fanciful:
"The Germans all over the United States are holding meetings, their intentions are to invade Canada on the lines of the Fenian Raid...Their headquarters is Milwaukee. They are getting all the automobiles they can possibly get without causing suspicion; they intend to muster 150,000 men along the border and invade in three or four places, destroy the canals, the railroads and grain elevators; their plans are for inland invasion; they have plenty of money behind this."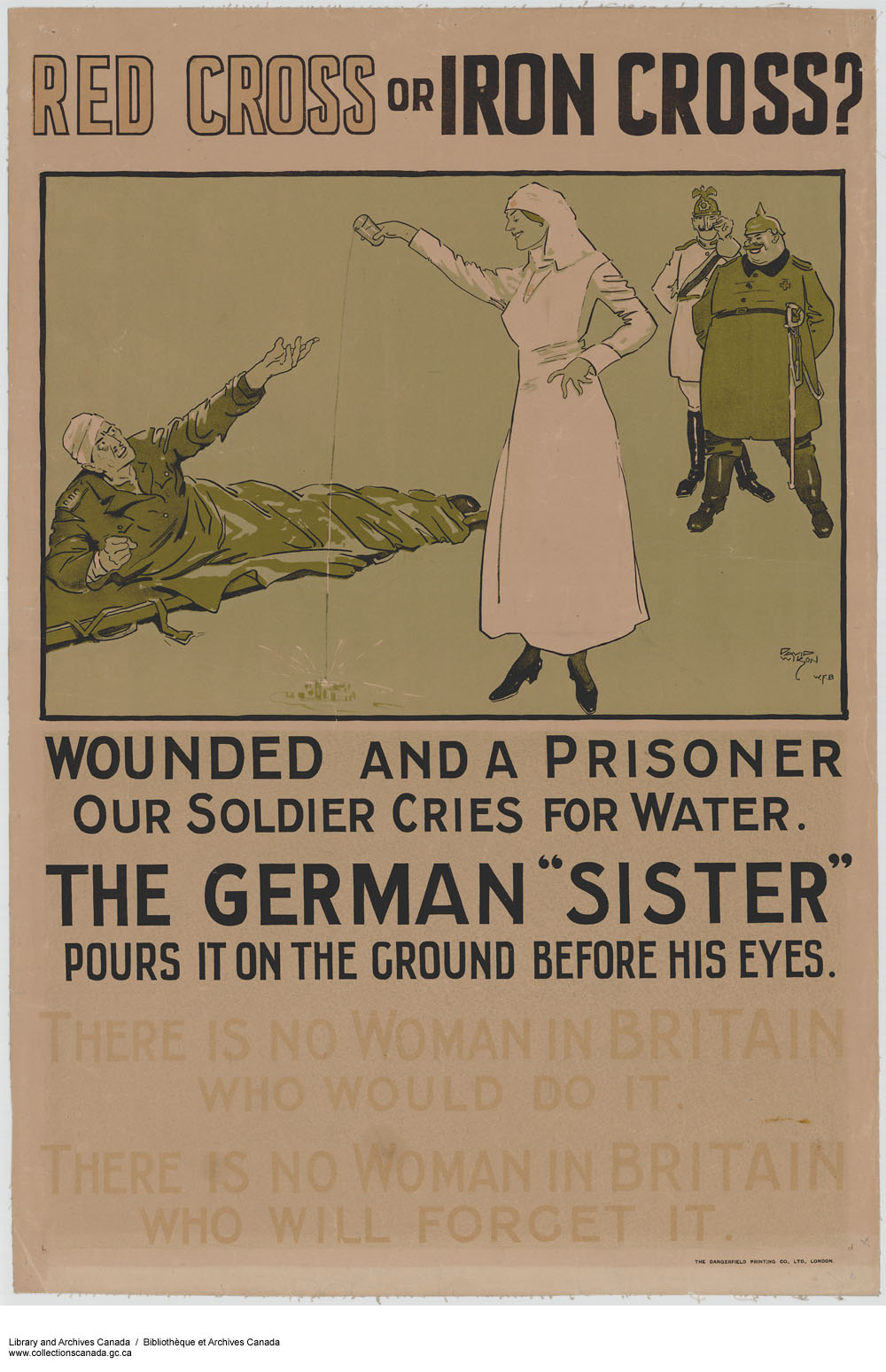 British Propaganda Poster. Credit: Library and Archives Canada, Acc. No. 1983-28-38